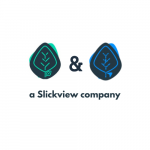 Website Sprwt.io
#1 Meal Prep Software
We are looking for a highly capable PHP backend developer to optimize our web-based application performance. You will be collaborating with our front-end application developers, designing back-end components, and integrating data storage and protection solutions.
To ensure success as a PHP backend developer, you should possess extensive knowledge of PHP based services and experience in a similar role. An accomplished PHP backend developer will be someone whose expertise results in the stable, fast, and secure exchange of data between servers and end-users.
PHP Developer Responsibilities:
Developing and maintaining all server-side network components.

Collaborating with front-end developers on the integration of elements.

Develop back-end services for various business processes.

Developing high-performance applications by writing testable, reusable, and efficient code.

Implementing effective security protocols, data protection measures, and storage solutions.

Running diagnostic tests, repairing defects, and providing technical support.

Documenting PHP processes as well as preparing reports.

Recommending and implementing improvements to processes and technologies.

Keeping informed of advancements in the field of PHP development.
PHP Developer Requirements:
Bachelor's degree in computer science, information science, or similar.

At least three years' experience as a PHP developer.

Extensive knowledge of JavaScript, web stacks, libraries, and frameworks.

Knowledge of front-end technologies such as HTML5 and CSS3.

Superb interpersonal, communication, and collaboration skills.

Exceptional analytical and problem-solving aptitude.

Great organizational and time management skills.

Availability to resolve urgent web application issues outside of business hours
About Sprwt:
The mission of Sprwt is to connect directly with the meal prep industry by providing a system built to be a one-stop solution to managing business operations, kitchen operations, delivery and fulfillment processes, and marketing. We strive to build a seamless connection with meal prep companies and their consumers through a robust website and application that utilizes industry-defining technology.