In our last blog post, we told you one of the most important things you need to do to remain successful, especially in the aftermath of COVID-19: marketing.
Really, the word "marketing" could mean a million different things. We don't want you to feel overwhelmed, so we've broken down our recommendations into just a few simple steps.

Enthusiasm for meal-prep kits has magnified during the pandemic, signaling a valuable opportunity for marketing efforts. Food and beverage analyst from NPD group, a market research firm, for instance, pointed out that the pandemic has given the meal kit industry a chance to become more relevant with consumers. The question is – how can you sustain the rapport you've built with your customers in a post-pandemic world?
Identify your target market
You might roll your eyes when you read this and say to yourself: duh. But this isn't a step you should gloss over, even if you think you've fully identified your target market already. The truth is that your customers and their associated values, preferences, and dislikes may have changed significantly throughout COVID-19, and it's up to you to be aware of and track these changes. Plus, identifying your target market informs exactly how you're then going to reach and engage these customers.
Remember from our previous blog: the CRO and Head of Marketing for Home Chef notes that their customer base has completely changed since COVID-19 began; now, they're selling more and more to more vulnerable, older, and empty nesters with disposable income, and who are less likely to risk going to the grocery store.
It's time to take a close look at your sales reports to see just who your customers are, including their demographics, lifestyles, values. And once you do that, you can better define your unique selling proposition. What makes your meal-prep company superior to its competitors? Of course, the answer to this is going to vary based on your customer base – hence the need to accurately define your target market.
For your older customers, your value proposition might involve accessibility — easy-to-read, concise instructions, pre-chopped and pre-portioned ingredients. For your millennial base, maybe it's your variety of niche diets – vegan, gluten-free, keto. You get the point. Now, though, the key is to cater your content with these value propositions in mind.
Content Marketing Strategy
As Bill Gates once said, and as you've probably heard a million times: Content. Is. King. And it really is. But not just any content will do – it needs to be unique, high-quality, and relevant.
1. Emails
Regular restaurants use 15% of their marketing budget for email campaigns. So why should meal-prep companies be any different?
You should be constantly keeping your customers engaged with emails. And not emails that will make them want to click "spam" and keep going on with their day. You need attention-grabbing subject lines — perhaps introducing a new delicious meal or offering an unbeatable discount. Any new feature or update – put it in an email. The more relevant content you're creating, the more you're building your brand.
One of Sprwt's key services is email marketing, and we recently announced that we're giving you the ability to send emails based on triggers that occur on your site. Now you can send out an email sequence to every customer, for instance, who abandons their cart. But it doesn't stop there… a customer cancels a subscription – that's a trigger, a customer registers an account but no activity – another trigger. Or how about a customer purchases an order and you want to edit the email that gets sent out? The possibilities are endless.
2. Blogs
Okay, you might be asking – does anyone really read my blogs? Is it really necessary? Well, a site that has studied the effective marketing strategies of big-player meal prep companies like HelloFresh and Factor Meals observed that yes, blogs are the way to go.
And, there's also some major SEO benefits from writing blogs. To increase your ranking and allow customers to easily find you, you're going to want to identify and include keywords that you want your services to rank for, plus include both internal and external links. Internal links direct your reader to a target page on your website, encouraging them to remain on your website for longer, and also increases your website's visibility and rank on a search engine like Google. Linking to trustworthy external links will also increase your website's authority and improve your ranking.
3. Social Media
Twitter, Facebook, Instagram, LinkedIn, you name it. Depending on the age group you're targeting, you should tweak your content accordingly. You're more likely to reach your older demographic, for instance, on Facebook. And these days, you'd be wise to try your hand at TikTok, and inevitably reach some Gen-Zers there.
But what kinds of posts should you be creating? In addition to engaging content about any relevant updates, you should also create posts with client testimonials and anecdotes. Capitalize on their pain points and show how your service significantly improved their quality of life. Did your gluten-free meals help someone might their nutrition goals? Save a busy worker hours of time everyday, improving their overall stress levels? Be specific and compelling – and use direct quotes.
---
Bark, by Slickview Studios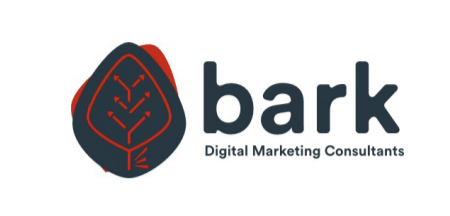 Bark, by Slickview Studios, will help you navigate pay-per-click marketing by ensuring that your target audience sees your compelling ads. By lowering your cost-per-action, we can guarantee that not a single one of your marketing dollars will be wasted. Learn more details today at these three blogs:
http://sprwt.site/blog/why-you-need-to-join-the-digital-marketing-bandwagon-the-right-way/
http://sprwt.site/blog/bark-marketing-services/
http://sprwt.site/blog/how-why-bark-lowers-your-cpa/
---
New to Sprwt? Don't hesitate to LEARN MORE about us by booking a demo with one of our agents. Or if you're a seasoned Sprwt user, maybe you're ready for a fresh update– especially now that you know about our content management system. Click here https://calendly.com/sprwt/demo/?month=2021-01 to book a demo today!
And, check out our customer testimonials at http://sprwt.site/our-customers/ to get a glimpse of your future success with Sprwt.