Our team at Sprwt are always working hard to improve the Sprwt system and our users' lives easier and more efficient.
In the latest version of Sprwt we've made improvements that will make life easier for you and your customers. We've enabled you to edit some things more easily as well as make them your own with customization.
Here is a list of all the new updates and fixes we have for Hotfix 1.20:
Added ability to change the color of Macronutrients bars on ordering modules
Fixed error that showed disabled packs
Edit the expiration day range for a meal
Print Labels by Delivery Route Order (Sort by Step #3)
Added ability to delete SMS contacts or users from custom SMS Groups
Meals report sorting fixed
Added new Klaviyo system email templates to Sprwt store.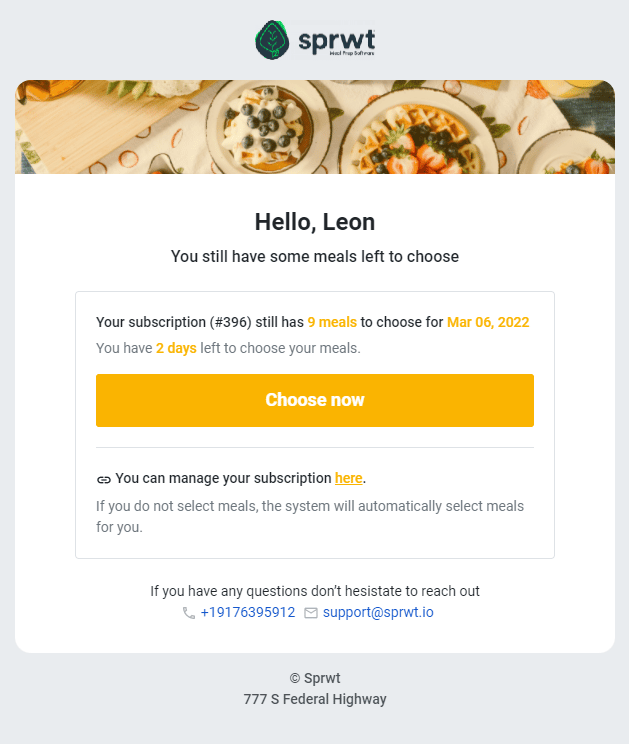 Added success message when adding a card in cart view.
Improved Pickup Checkout Process: If only one pickup option – removed popup and auto-select the active location
General bug fixes and improvements
Check out the Sprwt change log here.